Our Boutiques
The Flagship store of Goralska joaillerie Paris is located in the golden triangle at 12 rue de la Paix and 9 rue du Fossé in Luxembourg. Our teams welcome you, advise you and accompany you in your discovery of the jewellery collections.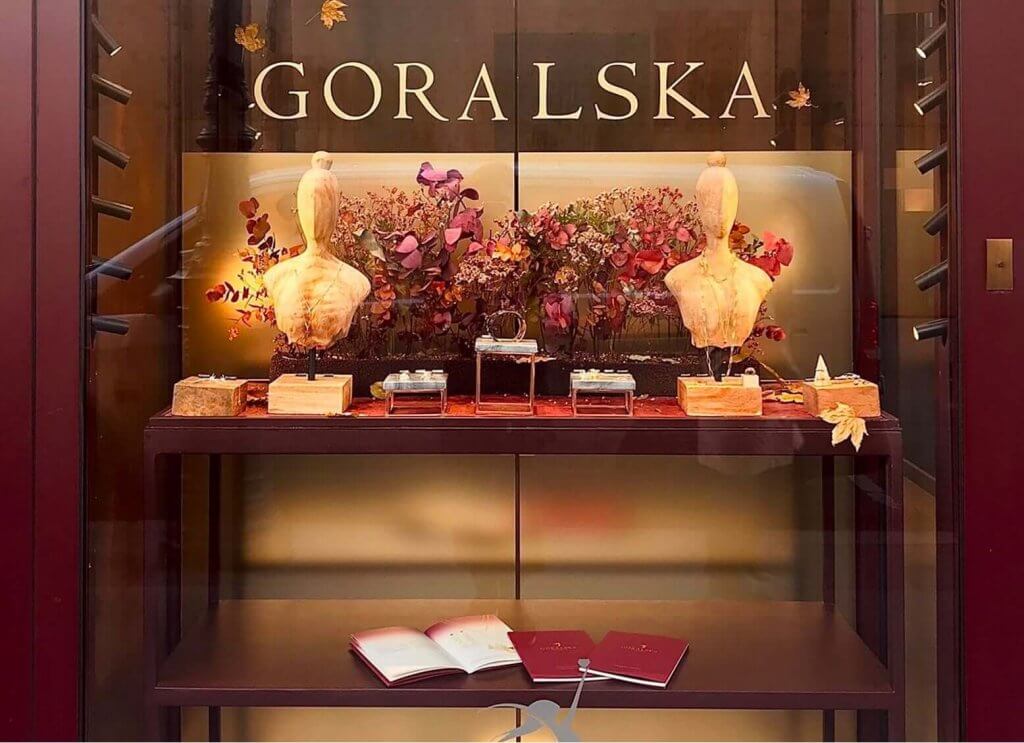 Discover our
Flagship Store Goralska
It was during a trip to Namibia, Land of stone and fire,
that Corinne Evens imagined the decor of this store.
A unique concept for a unique experience.
"The boutique will be the link between heaven, earth, gems,
natural forces and Goralska's woman,
an extraordinary experience, rue de la Paix"

C. Evens
Follow us on Instagram